How to enter an account number into the calculator
A Czech-format account number consists of two parts divided by a hyphen. The first part is optional.
Two-part account number in Czech format: 19-123457/0710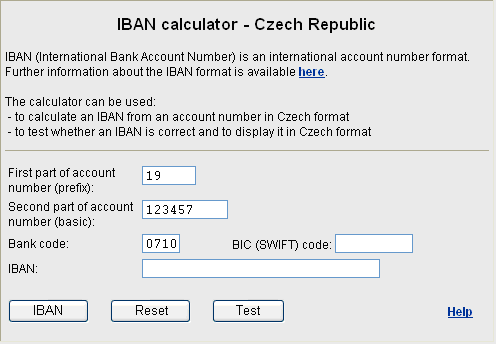 Account number in Czech format without first part: 123457/0710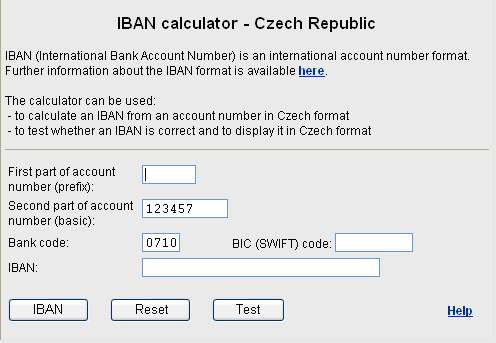 The IBAN will appear when you click IBAN.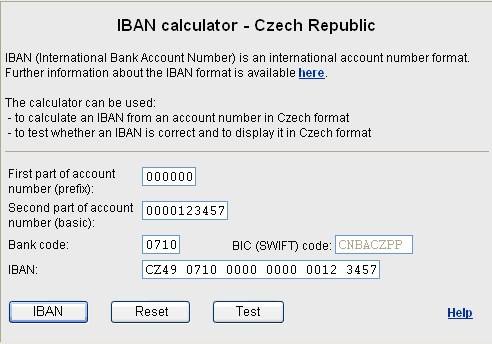 The IBAN is CZ49 0710 0000 0000 0012 3457.
How to test whether an IBAN is correct and to display it in Czech format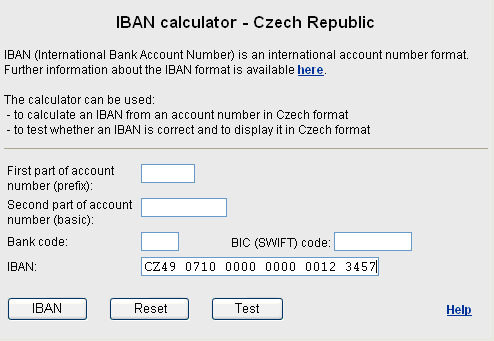 Test the correctness by clicking TEST. If the number is formally correct, the calculator will also display the account number in Czech format.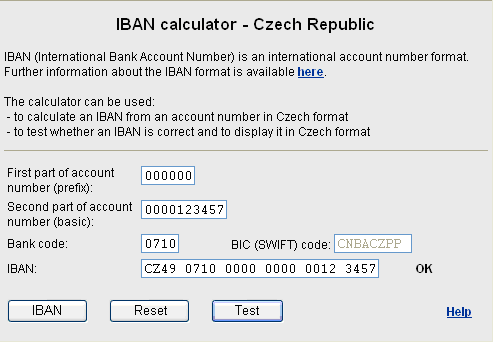 Clear the calculator by clicking RESET.
Please send any questions regarding this issue to iban.info@cnb.cz.
A calculator for the Slovak Republic is available at
https://www.nbs.sk/sk/platby/vseobecne-informacie/iban/kalkulacka-iban,
a calculator for other countries is available at
http://www.ibancalculator.com/