The Commodity Exchange (Plodinová burza), Senovážné náměstí 30, Praha 1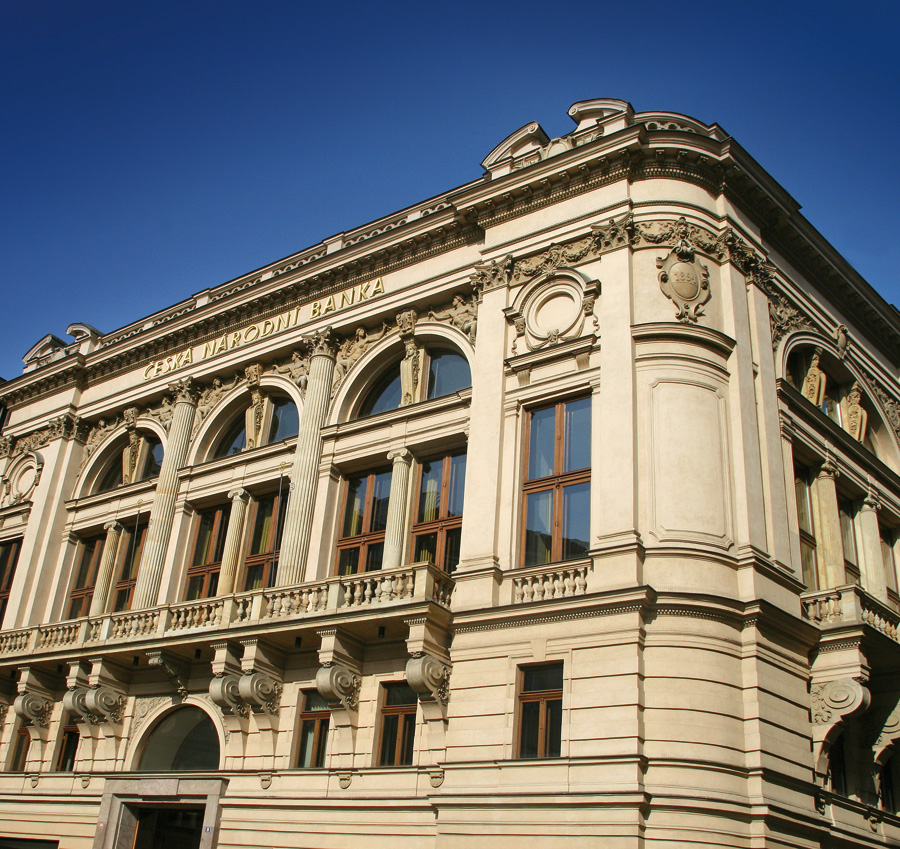 The Congress Centre of the Czech National Bank is located in the former Commodity Exchange on Senovážné Square in the centre of Prague. The Congress Centre offers a Large Hall and a Small Hall with a foyer and necessary facilities. With a floor area of 440 m2, the Large Hall can accommodate up to 360 visitors in theatre layout and up to 200 visitors in training layout. The maximum capacity of the Large Hall in banquet layout is 300 visitors. The Small Hall, with a floor area of 120 m2, can accommodate up to 100 visitors in theatre layout and up to 50 visitors in training layout. The premises are equipped with furniture and conference equipment. Among other things, they offer audio equipment, data projectors and interpreters' booths.
Events organised at the CNB Congress Centre
The CNB Congress Centre is used preferentially for the CNB's own events, such as:
conferences, symposia and seminars,
training courses,
news conferences,
social gatherings and gala evenings,
cultural events.
The Congress Centre can also be used by external entities under conditions defined in advance. The Czech National Bank evaluates the type of event and the nature of the applicant very carefully. If the event type or the applicant's reputation could damage its own reputation, the Czech National Bank reserves the right not to rent out the Congress Centre to the applicant.
Contact
Mailing address:
Česká národní banka
Sekce správní
odbor společenské centrum
Na Příkopě 28
115 03 Praha 1
Tel.: +420 224 414 367
Email: kc@cnb.cz